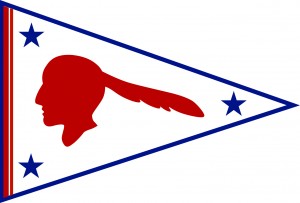 Narrasketuck has a proud tradition of teaching boys and girls safe sailing skills in a friendly, structured environment. On-the-water instruction and racing in Blue Jays and Club 420s. Students learn to rig, handle and skipper boats safely in classes with plenty of hands-on training on the Great South Bay. Students rotate positions in the boats, learning all skills. Boat safety and sportsmanship are emphasized at all times.
Intermediate and Advanced sailors travel to other Great South Bay Yacht Racing Association (GSBYRA) events. All students race in our Wednesday night club series.  Intermediate/Advanced: Class size will be very limited. Weekend club and bay racing is encouraged. Students must have completed at least on session of intermediate sailing and have a recommendation from the head instructor to participate.
Students must be at least 9 years old and pass a swimming test. A US Coast Guard approved Personal Flotation Device (PFD) must be worn at all times. Parent involvement encouraged.
Junior Sailing Application & Schedule 2023
Jr-Sailing-Waiver-Agreement 2023
For more information contact Jane Wilkinson at 631-598-8233.